Coerco proudly announces the addition of another dependable liquid fertiliser transport tank in our range of highly-endorsed liquid fertiliser storage and transport solutions. Due to popular demand, we have responded to requests from our hardworking broadacre farmers to develop a 17,000 litre liquid cartage tank suitable for everyone's crop seeding and crop spraying operations.
Designed to complement your self-propelled crop sprayer and liquid transport tank set-up, the new 17,000-litre liquid cartage tank is a dependable and secure product able to meet the rigorous demands of your field operations while maximising length of service - a quality combo made possible through our years of experience in developing innovative products that work.
Features of the NEW liquid fertiliser transport tank:


Capacity - 17,000 litres (3,740 Gallons)
Length (mm) - 4450
Width (mm) - 2300
Height (mm) - 2350
The brand new 17,000-litre, free standing liquid cartage tank is a design-approved, rotomolded, and UV stabilised cartage tank that is impact resistant and highly impervious to chemicals.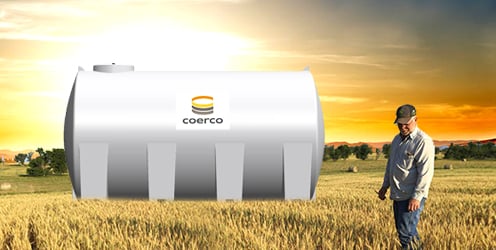 We will be officially launching this brand-new product in approximately 6 weeks, but you can go right ahead and pre-order from us today.

Secure one now before the waiting list gets longer!