There's nothing like a thunderstorm to jolt you up to the reality of crop fires and how vulnerable we and our land can be to the elements.
About 3,000 hectares worth of cereal crop was burnt to the ground in a lighting-generated bushfire that incurred $3.6 million worth of damage in crops in Wheatbelt last Thursday.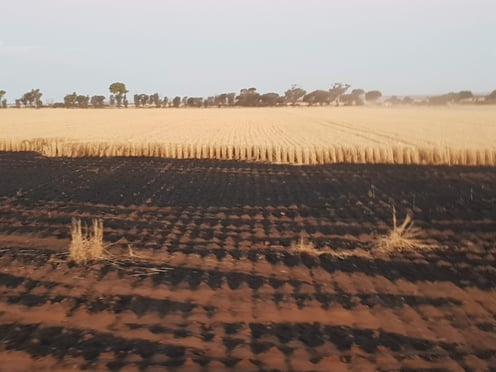 "We had multiple strikes ranging from Kalannie, Buntine, Wubin, Pithara and Dalwallinu … we haven't had as many dry lightning strikes ever," said Gary Butcher, chief fire control officer of Dalwallinu Shire.

Dalwallinu's harvest last year wasn't so great due to weather conditions. This year's harvest, which began a few weeks ago, proved to have been looking better. Then things took a down turn as Dalwallinu took hit after hit of the thunderstorm.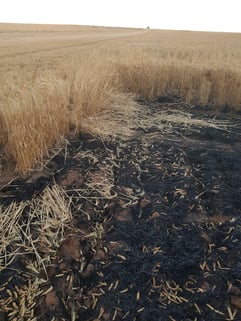 Up to a total of 20 fires had been recorded with the biggest one going for 8 kilometres while several smaller ones persistently tried to connect.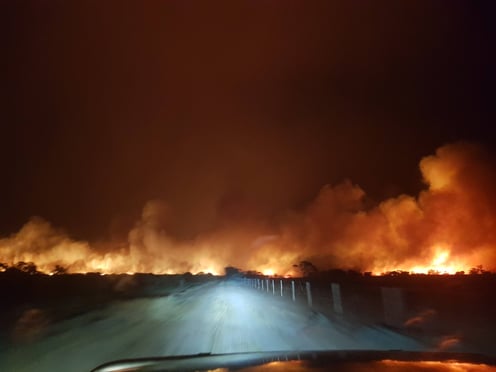 "It was kind of like 'which fire do I go to?', because they were just striking all over the place and they were joining up and becoming bigger fires," said Mr. Butcher.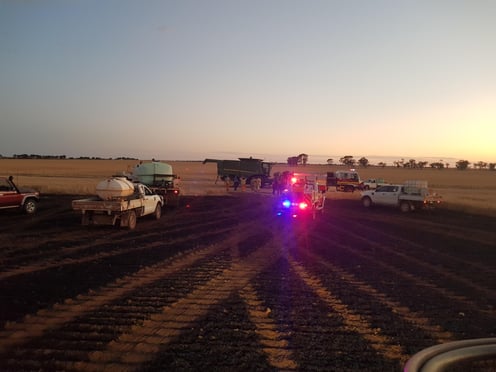 Mr. Butcher who has over 30 years of experience said, "we haven't had it where you haven't had immediate rain."

Rain would help snuff out the fire. Dry lightning, being one of the worst types of lightning out there, is characterised by conditions when air near the ground is so dry that precipitation evaporates before it hits the ground. With hardly any rain to quench the land, dry crops and other plants have no coat of protection and can quickly burst into flames with a single lightning strike. The dryness allows the fire to quickly spread, aggravating the situation.

Good thing the community rallied around to help, including some of our guys here at Coerco and local firefighter volunteers equipped with Coerco firefighting units.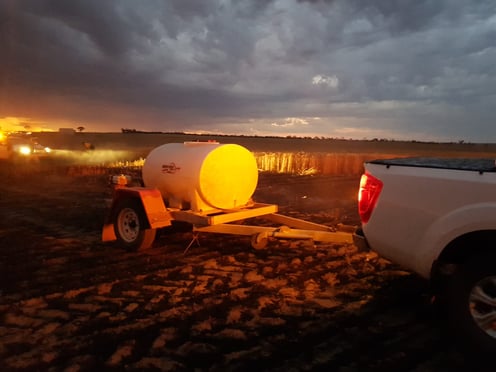 Quick to anticipate the danger that inevitably came, some local farmers had already began removing excess machinery in their paddocks as a precautionary measure as soon as they noticed the thunderstorm in the distance, way before news of fire even came.

Volunteer firefighters from Dalwallinu, on the other hand, went against the body's natural response to flee in the face of danger and instead bravely approached the fire, fuelled by a mixture of adrenaline rush and an unquenchable desire to protect their home and, consequently, neighbouring farms and towns.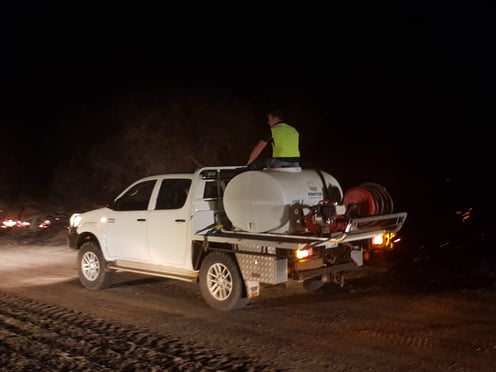 "It's what we all train for. We had volunteers that were on the fire ground, farming units, our bushfire trucks, people making food, contractors saying, 'where can I take my 50,000 litres of water for you," said Mr. Butcher.
Coerco's Warren and Andrew Davies who were part of the action confirmed for us some valuable information about fire fighting equipment. When the wind is strong, you got to have a strong firefighting unit that can withstand the wind so the jet of water doesn't get blown away backwards. Twin impeller pumps would do a much better job at resisting wind than single impeller pumps.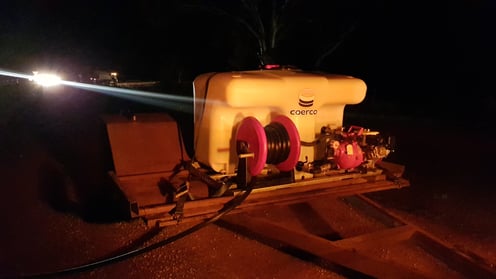 All in all, according to Mr. Butcher the whole incident had been a "good community effort" and "a good wake up drill for those who haven't seen fires".

Good thing the rain came when it did, allowing dedicated volunteers, neighbors and farmers to breathe a sigh of relief.

It could've been worse.