This month we joined Glen (T-Bone) and Mark (Slim) Waters for the relaunch of Primaries Dalwallinu and Primaries Kalannie along with their special guest Matthew Priddis. We had two of the Coerco Team attend the night at the Dalwallinu Sports Club with a bunch of Coerco freebies for the near 200 people that attended the evening. It was a great opportunity to share in the celebrations of one of our valued Key Distributors.
Attending the event were farming families from Dalwallinu, Wubin, Maya, Latham, Kalannie, Miling, Pithara, Jibberding, Wongan Hills and surrounding areas. In fact, some families included three generations. Everyone enjoyed the event and being able to mix with the Special Guest; Sandover and Brownlow Medalist and former West Coast Eagles mid fielder Matt Priddis. Matt was kept busy during the night chatting to the crowd, answering questions and signing some Coerco Merchandise.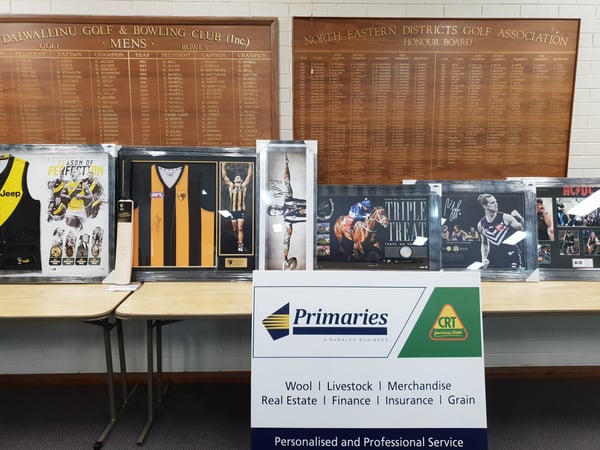 This celebration also served to raise funds in support of the rebuild of the Kalannie Sports Club and renovations for the Dalwallinu Sports Club. Over $5000 were raised for these clubs through the auction of sporting memorabilia. Sporting clubs in regional towns are very central to bringing country folks together - through the good and bad times.
It is great to see the positive growth mindset in this regional area with the relaunch of two of our valued distributors. We at Coerco are proud to support Primaries and have had a great working relationship with Glen Jones (T-Bone) over the years supplying many 50,000Ltr Liquid Fertiliser Storage Tanks for his requirements. It's a great feeling to be part of rural events where the country people come together to celebrate the good times. With seeding finished for most in the area and good rains, bring on a great harvest for 2018!