The theme for this years Mingenew Midwest Expo was "Strength Through Diversity" which summed up it up well! Many thanks to the organisers of the Expo who put in so much work behind the scenes. Also thanks to all the visitors who took the time to come to the Expo and catch up with us at site 300B.
We had a 'blast' (literally) with the first day starting off with showers and wind which blew us around a bit. However like everyone in the area, we weren't complaining about the rain!
What did you miss at the Mingenew Expo?
Take a walk through with us here!
If you missed Mingenew we will also have this and more at the mighty Dowerin Field Days!
At Dowerin we will have more products and a comfy seat for you to come and rest your feet and have a chat!
"Attend" our event on Facebook and we will reserve a freebie* for you and keep you up to date with on-site specials, new product releases and more!
Dont miss out on your chance to WIN a Weber baby Q!
This competition is open until the 7th September 2017.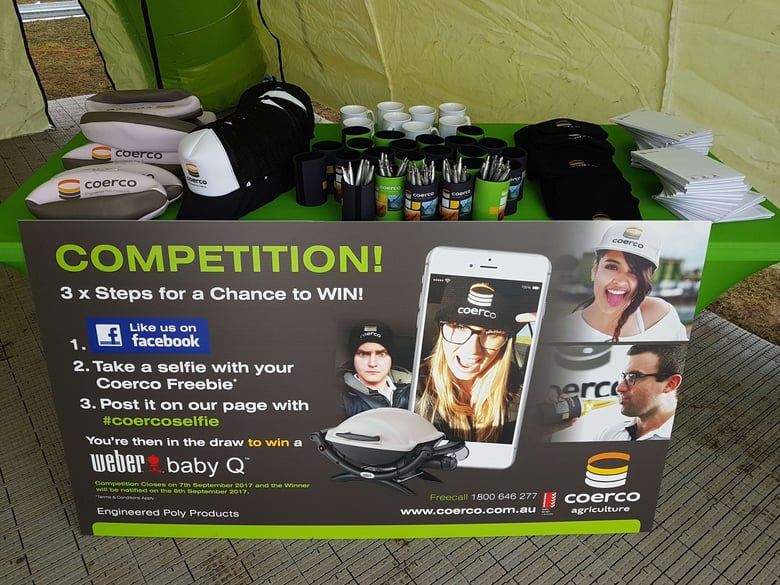 Our wonderful Handy Steps are back!
Limited Edition Colours - don't miss out!
With the biggest Range of Poly Water Tanks in WA you can't go wrong with the exclusive Combo Tank Deals only available at the Field Days.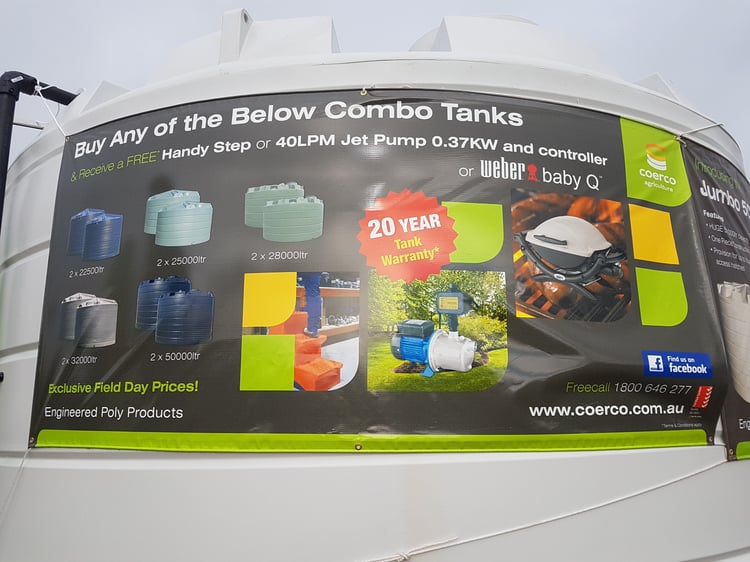 Now you might say it's not quite the right time of the year for this but hey who is looking forward to SUMMER?
Don't miss our Aquaculture Tubs which are also awesome Pool Tubs!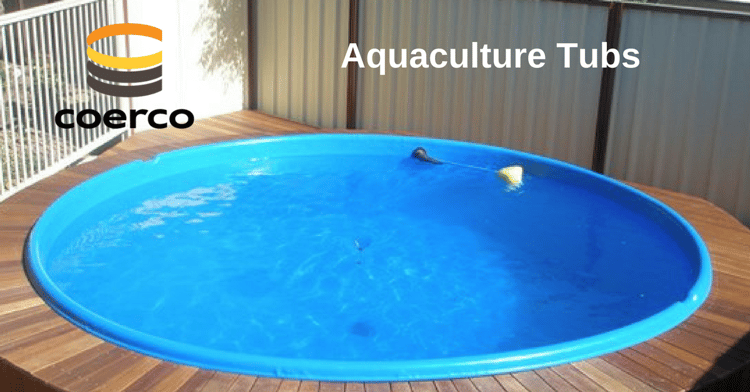 Along with Summer comes the dry grass, crops and stubble - get prepared for FIRE early with our Fire Fighter Deals at the 2017 Field Days!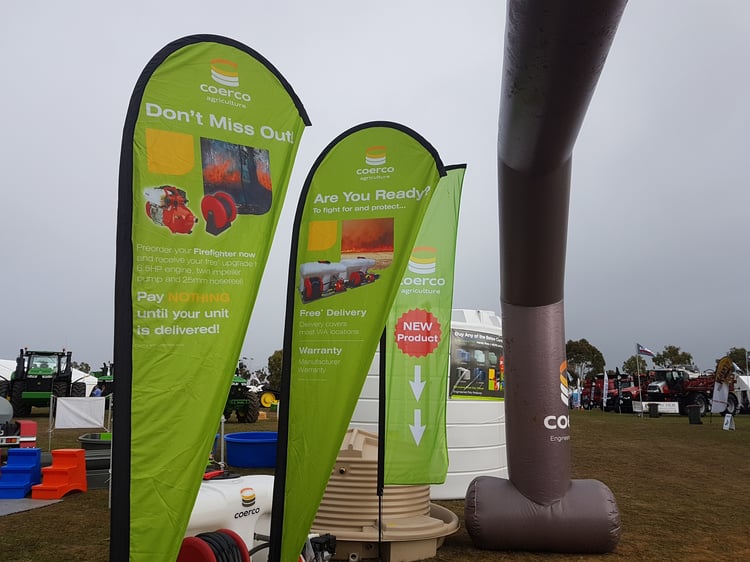 Now lastly - You may or may not know what the new products are that we are releasing at the 2017 Field Days. Either way come and check out the reasons and advantages for us developing these new products for you!