If there's anybody who has a true intimate understanding of the value of water and the role it plays in our lives, it's farmers. Yet water scarcity is something many of our farmers have to contend with every year. Let's see how farmer Ashley Jones from Burran Rock Farms dealt with this issue.


Farming from the Shire of Nungarin in Central Eastern Wheatbelt, Ashley needed a water tank that would store water the way it deserves to be stored — with dignity and respect.


Out here we're not blessed with a lot of rainfall so just like our wheat, our water needs to be harvested, handled and stored efficiently and with dignity and respect. The money that we spend, we want to spend once and do it properly.
—Ashley Jones, Burran Rock Farms


Needless to say, ordinary water tanks just won't do.


That's where Coerco came in with a solution for Ashley. Here are some of the key benefits he found after choosing our water storage solutions.


1. Reliable, High-Quality Poly Water Tanks and Good Old Country Service

Coerco's range of poly water storage tanks are backed by decades of experience in the manufacture and design of poly products for the agricultural industry, strengthened by our understanding of the challenges in rural farming and the rural culture in our DNA.


The guys at Coerco are very, very good. They are from the country so when you're talking to them and dealing with them, you are dealing with like-minded people.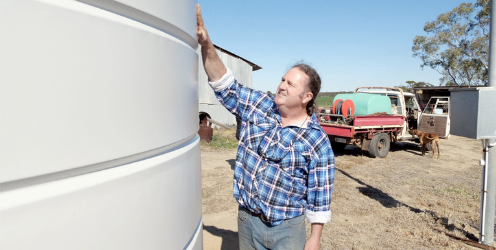 Thick and seamless Coerco poly water tanks store water like the valuable,
irreplaceable commodity that it is. Exactly what Ashley needed.


2. Product Cost-Effectiveness and Product Support

At Coerco, we believe farmers deserve product support. And we're not going to recommend products just for the sake of making a sale. We want to make sure our solutions are the right fit for you. After all, every feature in a farm must be able to function at their optimum and harmoniously with the rest of the farm as well as complement your business operations.


It all sounds very simple, just put a tank there, but there's a bit more to it and that's where Bradyn's been very, very helpful for me.



When it comes to the price of our products, here's what Ashley had to say:


Coerco are very price-competitive. It's not the price that matters to me — it was the availability of having someone to talk to whenever I needed to get advice on what tank to put into the specific use that we have.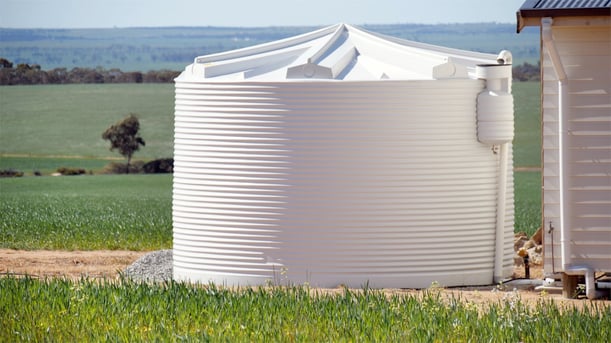 Ashley Jones' corrugated water tank from Coerco.

At Coerco, we're committed to delivering service and support that you can rely on and producing reliable poly products that takes the weight off your shoulders.

You understand the value of water. We understand the value of farmers.


Editor's Note: This post was originally published on November 6, 2018 and has been revamped and updated for the purpose of comprehensiveness.