Earlier this month, just before farmers were starting to dig into their seeding programs, we flew into Moora Rural to hold a sundowner event. This event was held with the help of Moora Rural's Store Manager Andrea Blake, who helped spread the 'Coerco Love' in Moora. You see, there isn't a better way to get to know the team you support than to get into their space, see what problems they face and then work towards solutions together.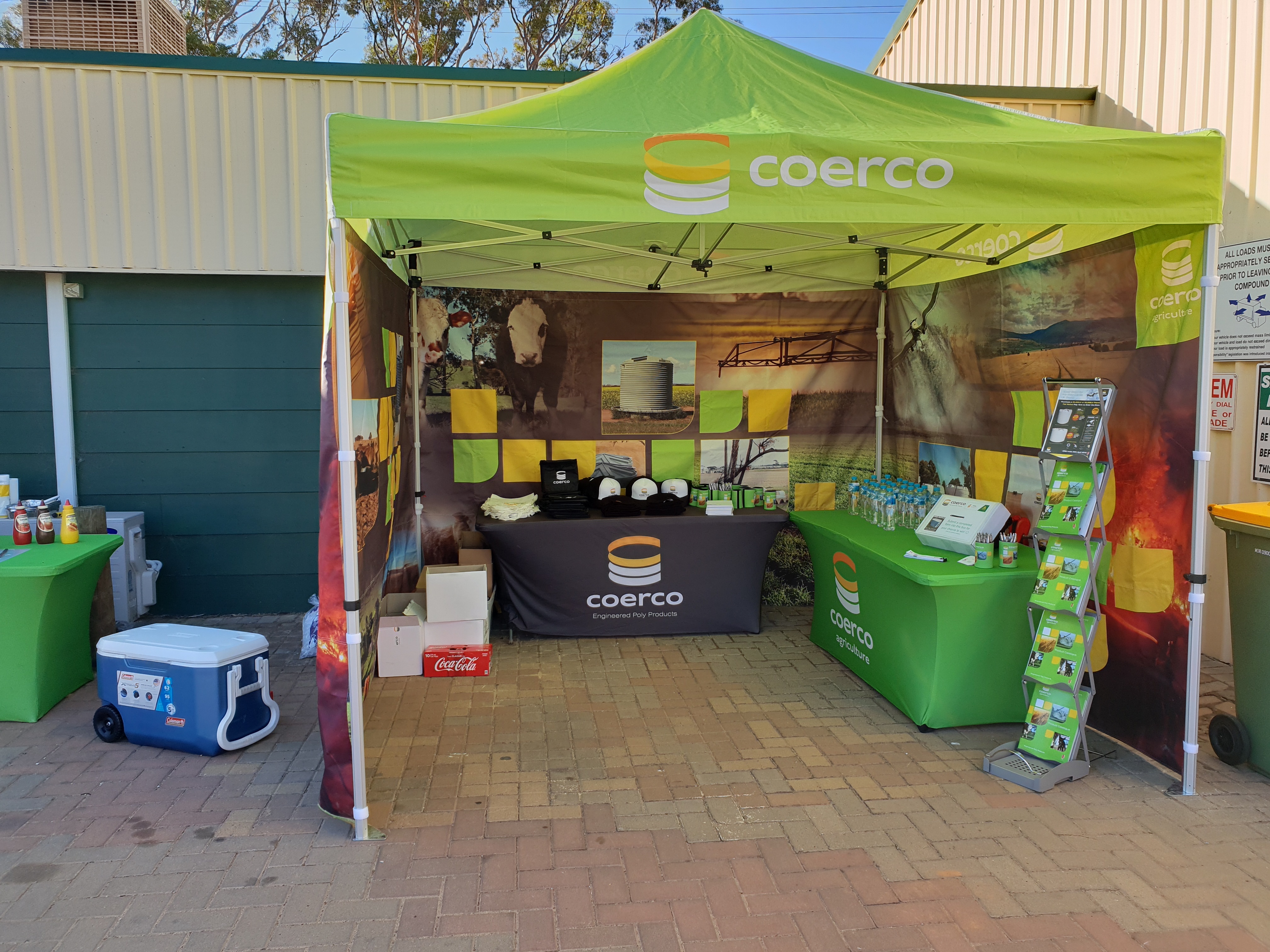 What was on Show
Coerco went to Moora fully kitted out with a load of the well known and loved 'Coerco Freebies' and a stack of information on our exclusive deals to hand out to our valued clients during the evening. Of course, we cranked up the weber Q's and got the snags and onion rolling off the production line to go hand in hand with the bread rolls and beverages. We had a small range of the Premium Coerco Poly Tanks on display, a range of poly livestock troughs and a small spray tank option.
What we Learnt
As the sun traveled downward and and our lovely Moora friends rolled in, the conversation cranked up. We learnt three interesting things we want to share;
One of the best ways to get a supplements into animals and especially sheep is via water. Farmers are loving Coerco's 3,000Ltr Cup and Saucer as it makes adding supplements so much easier with a lower profile tank. This Cup and Saucer has become the Water Trough of choice for users of the new supplement by Nutrien Fertilisers.
Also, speaking of troughs and tanks, these were the favourites for hide and seek for all the kids that came along. As it turned out, the weather was perfect for burning off which meant that we did miss a lot of valued farmers and farm hands. Still, we enjoyed catching up with the families that could come.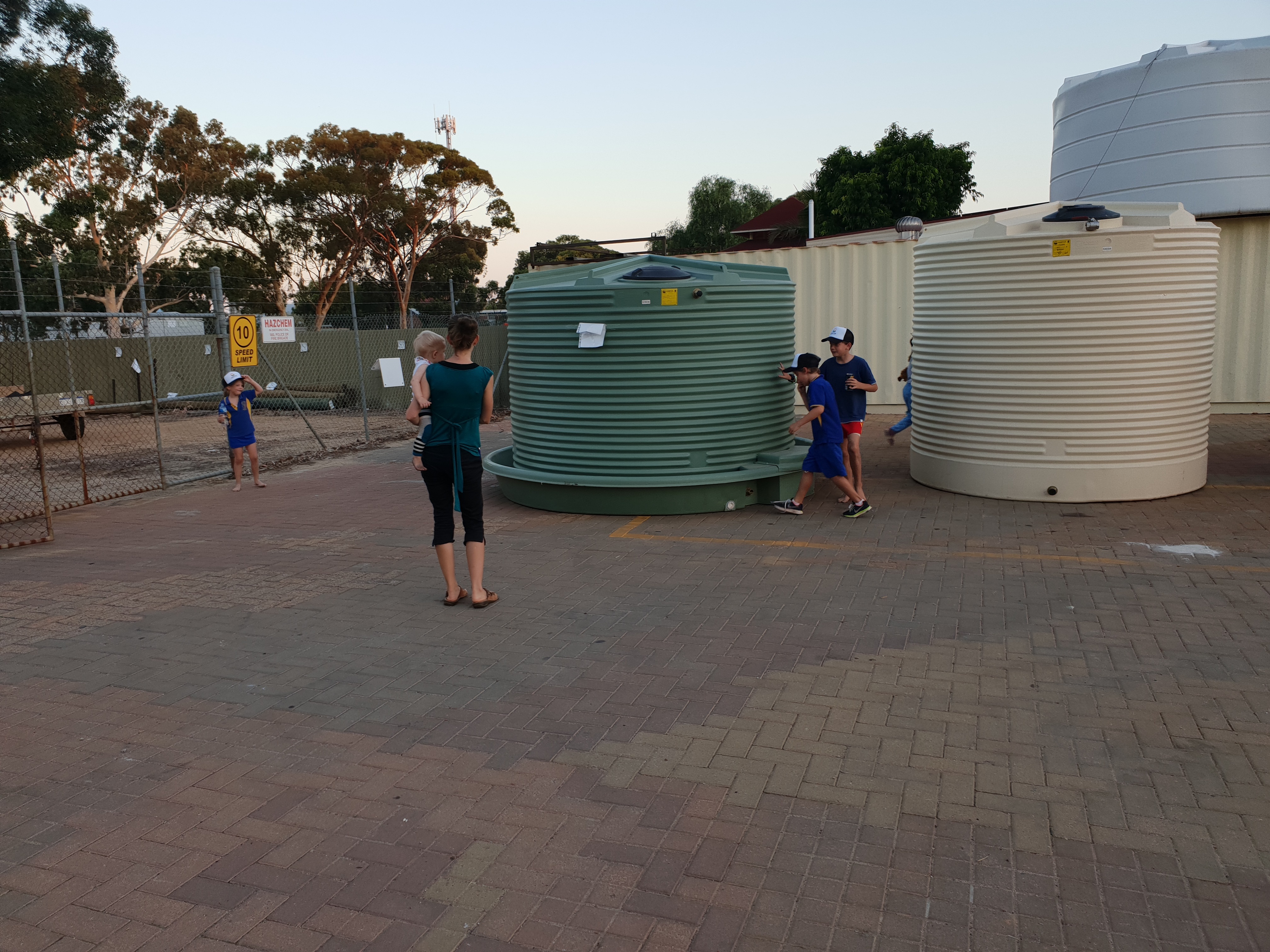 This leads us onto another topic that is dear to the hearts of the Moora Residents, and for a good reason! It's hard to imagine that the kids we enjoyed watching run around the same products that they see on their parents farms, may have to leave in a few years to go to a boarding school in the city. "In the education cuts announced in December 2017, new Education Minister Sue Ellery said that Moora College would close. She did not consult with the community, nor has she, the Premier Mark McGowan, Treasurer Ben Wyatt or Regional Development Minster Alannah MacTiernan visited the facility they are arbitrarily closing."
What everyone was Buzzing about
When you are a farmer you can't beat good weather. This puts a smile on every cocky's face which is often strained with the uncertainty of the future. We understand that you have to make hay while the sun shines and appreciate those who did come to see us at Moora Rural. Of course, those who did come went in a draw for a 58Ltr esky full of grog! Congratulations to the Broads for winning the prize!