If you are constantly moving your livestock around to greener pasture you also need their drinking water to follow you. We have released our new low profile tank and water trough with this situation in mind. This all-in-one water trough is now truly the easiest Cup & Saucer Trough to move and it has its own back up water supply.
Its low profile and one-piece design means it won't topple over when you are trying to load and unload it onto/off your vehicle. Additionally, all fittings are at waist level or below, eliminating the need for a ladder and making maintenance a breeze.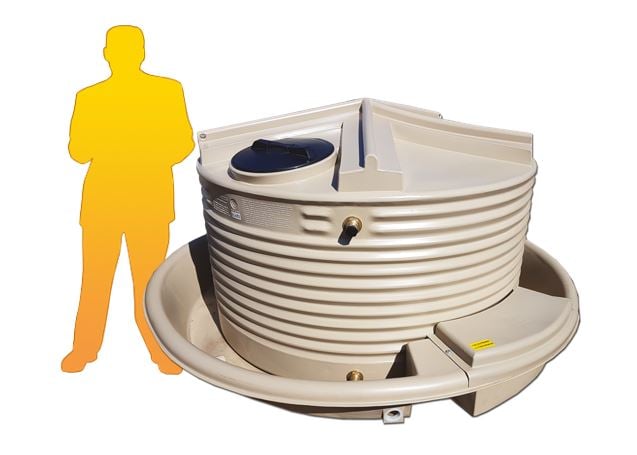 Coerco offers products to increase your efficiency and remove the most vexing challenges to optimal grazing strategies.
Did you know our Poly Cup & Saucers also have a number of advantages you may not have known about:
Water is kept cooler than water troughs with no reservior
One-piece design means no extra fittings required between tank and trough - much faster to plumb up than separate tanks and water troughs
Even if you lose power or wind to pump your water, your livestock still have water reserved in the tank
Reduce the distance your livestock need to walk to water from their greener pasture which will help speed up your livestock's weight gain and reduce the chance of injury
Reduce the worry and time from checking quick evaporating dam levels, keep your precious water contained right where your livestock are
Give yourself that extra piece of mind when it comes to watering large mobs of stock with immediate supply of water, satisfying stock then allowing for the reservior to refill.
Take a longer, more peaceful break from the farm after you have installed these cup and saucer water troughs with watering reserves.
Coerco has the largest range of poly livestock products on offer so you need not look anywhere else to find the ideal product to care for your animals!
With distributing agents Australia-wide there is a store near you who can have the product you require waiting for you to collect very soon!