Its been a busy few weeks for the Coerco team. Where have we been? Boddington, Williams, Narrogin, Pingelly, Brookton, Beverley, York, Northam, Merredin, Cadoux, Koorda, Dowerin, Wyalkatchem, Yelbeni, Mukinbudin, Bencubbin, Beacon, Kalannie, Katherine, Darwin...oh and Denmark! Phew. We've been everywhere man.
We also have a lucky winner of the May and June Tank Promotion who is probably already off on their holiday! Check it out Now!
Congratulations to Shane Jolly from Merredin who won the May June $2000 Flight Center Gift Card. Enjoy your holiday!
Meanwhile the Coerco Team haven't been on holiday! We have just released our latest edition of the Coerco Agriculture Product Catalogue - WA Edition July 2018. Shout out if you want a printed copy and we will put it in the mail for you.
While visiting a number of our key distributors we made sure that they had our latest tank flyers to hand out and gave them the most up-to-date details on our latest promotions. Its also great to see most of our key distributors carrying stock of Coerco products ready for when the need arises on anyone's farm.
We learnt that a lot of graziers in the Pingelly region are holding their breath because of the current livestock crisis. Having said that, growers are in high spirits with a lot of rain falling over the past weeks. The growers in Merredin and surrounding areas are very positive with a lot of spraying taking place in the last few weeks. Speaking of spraying, is your farm setup for maximum efficiency, with minimum downtime on your spraying program? Read our recent case studies to see where you can improve what you do on your farm.
Case Study - Complete Custom Liquid Transport Tanks for High Productivity
Testimonial - Liquid Fertiliser Storage Tank for Efficiency and Flexibility
Case Study - Teamed Up with Tanks for Maximum Efficiency
Landmark Merredin Expo
This week we attended the 2018 Landmark Merredin Expo with Aaron Stone (Landmark Wholesale Animal Health, Fencing & General Merchandise Manager WA/NT) & Matt Applebee (Landmark Fertiliser & State Services Manager) as well as a lot of other branch managers & employees. There was a respectable number of local farmers who enjoyed a lunch cooked by the local men's shed for a gold coin donation.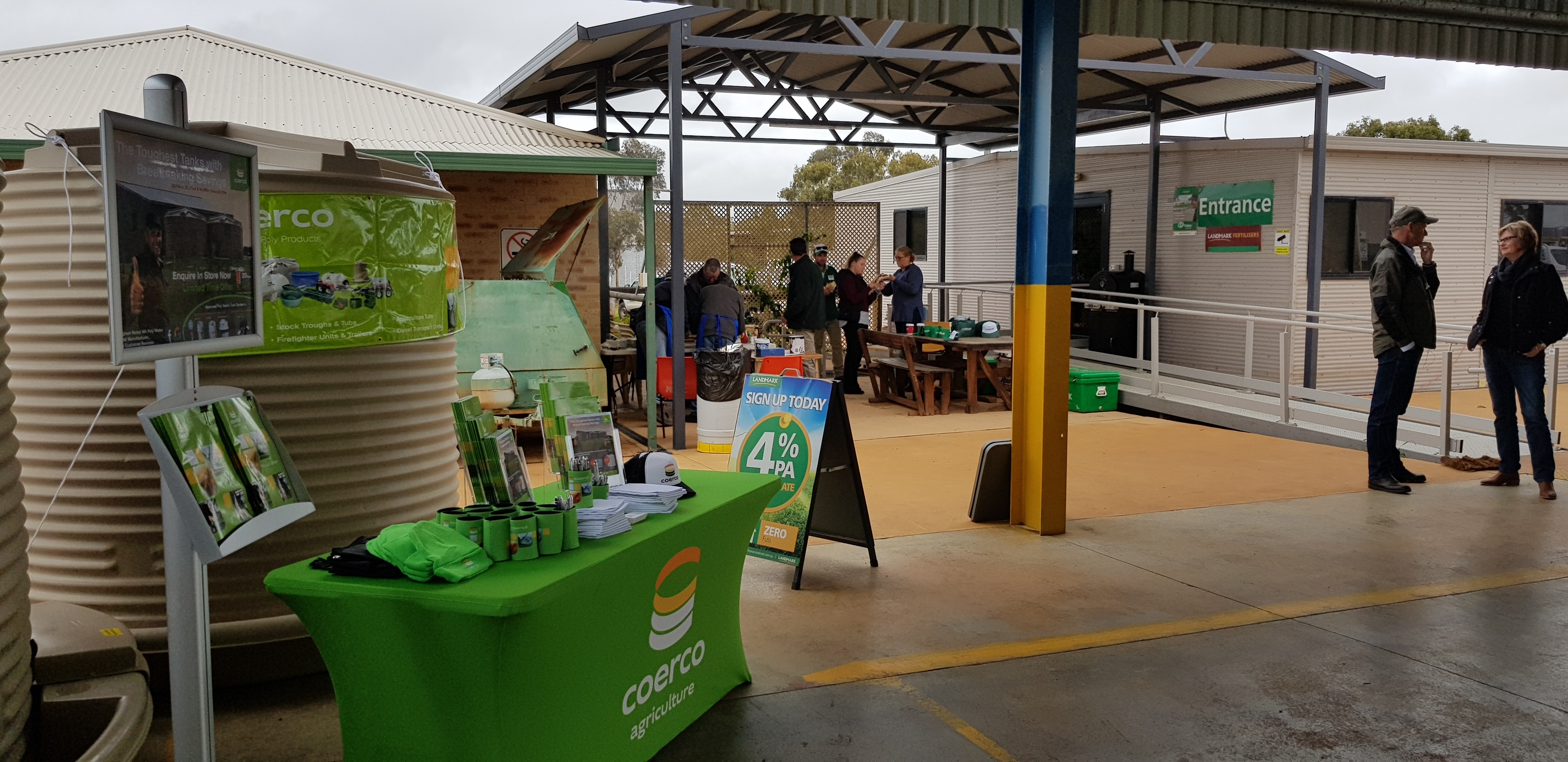 Katherine Show
Further a field we also attended the Katherine Show where we showcased our 800Ltr Compact Fire Fighter Unit.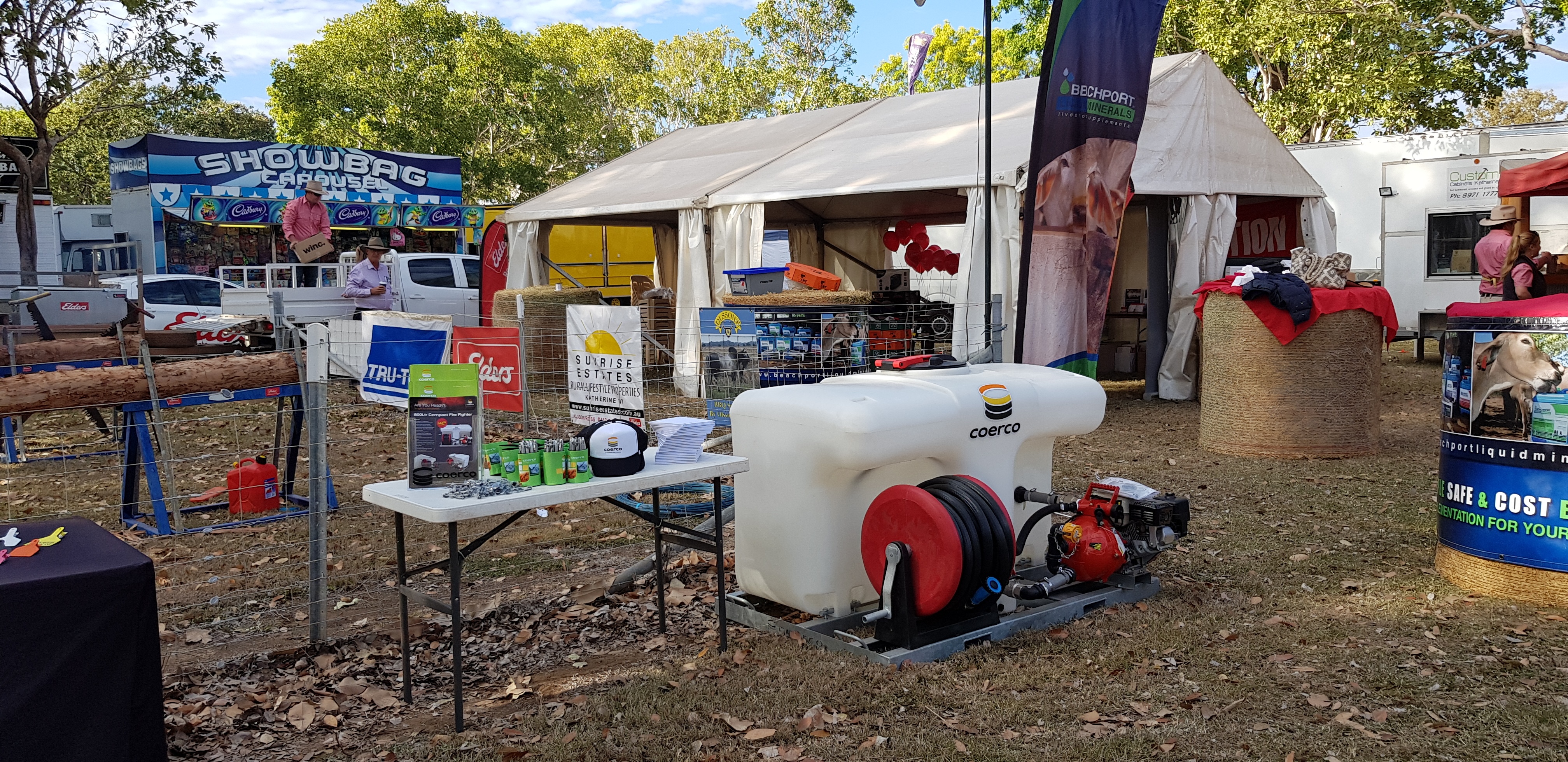 Tradies Breakfast - Mitre 10 Denmark
Then, at the opposite end of the country we attended a tradies breakfast in Denmark this morning. Here we showcased our approved septic system to all the local tradies in the area.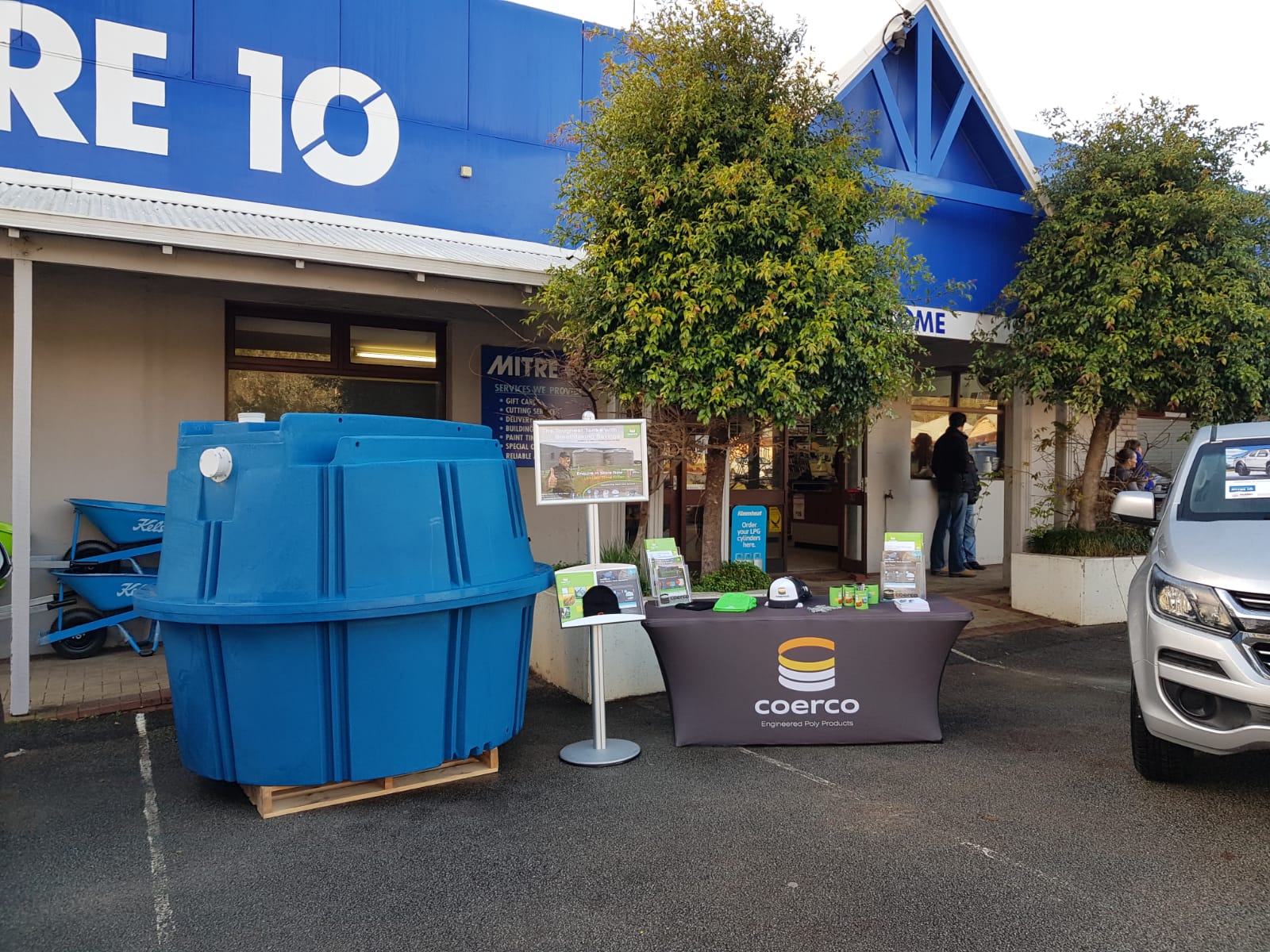 With the growers season progressing so well in WA we trust mother nature continues to be kind to everyone on the land and we certainly look forward to some great times at the 2018 field days that are coming up.