You asked we listened!
After commonly getting asked to have overflows on standard tank fit-outs to be fitted opposite the outlets we have actioned this on our Premium and Flatwalled Tanks.
The old way we were fitting out our standard tanks had the overflow and the outlet on the same side as per below.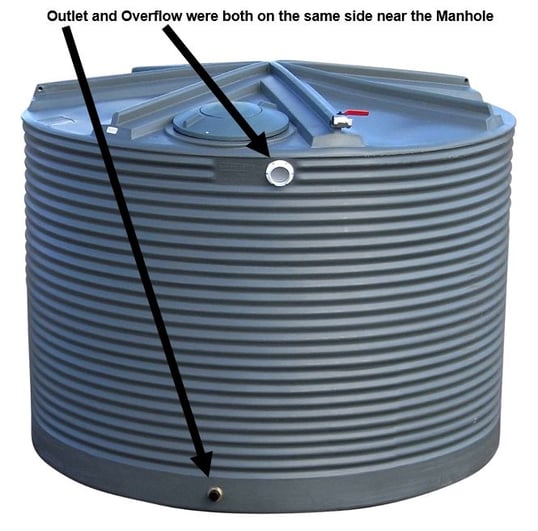 The new way all standard Premium and Flatwalled tanks are now fitted as standard is as per below: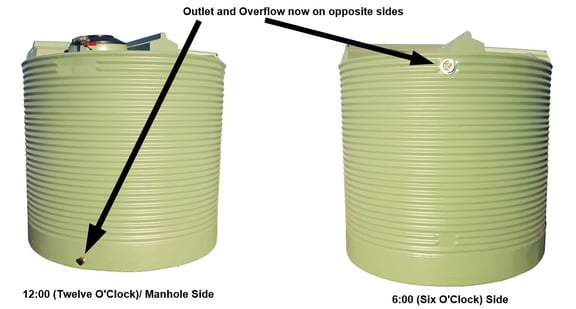 The outlet is fitted below the manhole and the 90mm PVC overflow is fitted as close to opposite as possible. Some of our tanks have the overflows fitted into the tank roof ribs which means a direct opposite fit is not possible.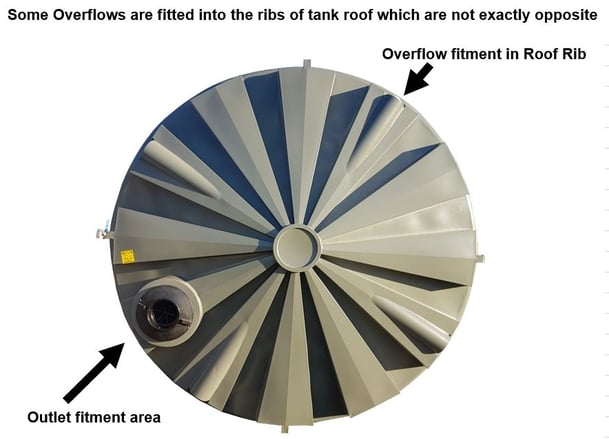 If you have any questions regarding this change we would love to hear from you. Contact us now.