Water scarcity caused by drought and the resulting impact it has on our water resources has been something Australian farmers like you have to contend with year in and year out and has an all-pervading effect on all types of farming, including livestock and broadacre farming.

A plan of action to mobilise water resources effectively must therefore be devised. Having readily available water cartage tanks to supply water for your livestock or to replenish the supply in strategically placed storage tanks on your property may not cause the problem of drought to disappear but will help keep your business afloat until conditions improve.

When it comes to your water transportation needs, we got your back! Our water cartage tanks are compliant to AS/NZS 2070 (Australian standards for plastic materials for food contact use) and AS/NZS 4020 (standards for testing of products for use in contact with drinking water).



Sump Based and Free-Standing Poly Water Cartage Tanks




Backed with decades of manufacturing experience, these two models of liquid cartage tanks are highly suitable for water carting thanks to their durable, impact resistant, and UV stabilised high quality polyethylene material.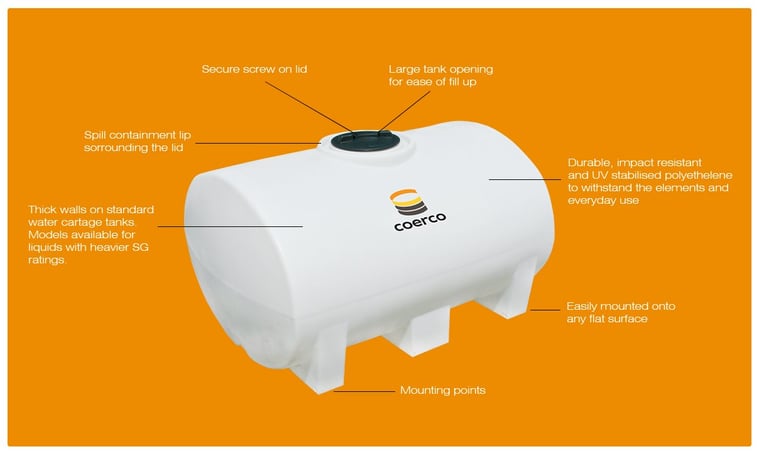 2,000-litre Free Standing Water Cartage Tank. Moulded lifting lugs are provided on tanks 7,000L and above.
Heavy Duty Liquid Transportation

to Fit Your Requirements




Available in a range of sizes from 400-litres through to 17,000-litres, all our water cartage tanks for sale are hard-wearing in all weather conditions and engineered to be adaptable, whether mounted on utes, trucks, or trailers.



Water Transport Tanks Comparison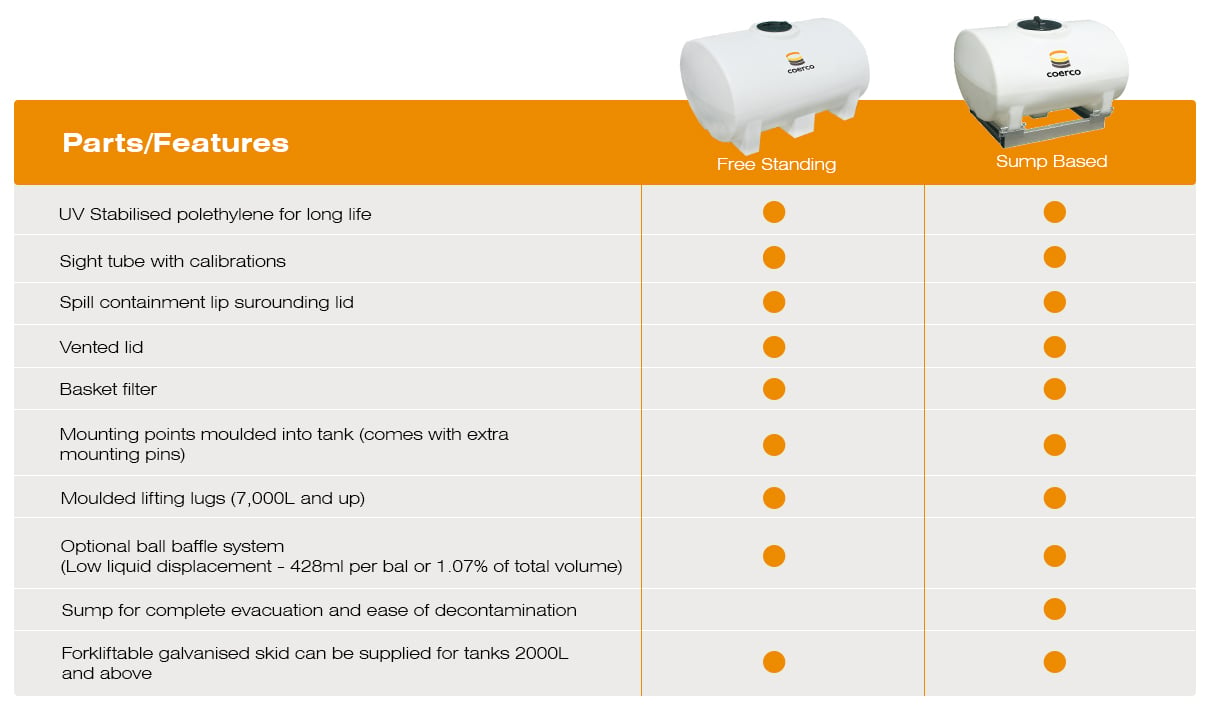 Approved Water Cartage Tanks

Extended Warranty Period

Good news! We have extended the warranty period across our water cartage range. Previously offering a standard 5-year warranty, we now offer a 10-year warranty guarantee on our Free Standing and Sump Based tanks!