To show the company's appreciation for its staff, we held an Appreciation Day with the entire Coerco team going on an adventurous escapade! And what better way to show that appreciation than through some competitive fun outdoors?


Coerco as a team has achieved some pretty incredible results. . . We wanted to reward that effort and achievement accordingly. What better way to do it than get the team to do a paintball session together?" — Bradyn Wallis

Summary of the Appreciation Day Event


Effort breeds consistent results

Of course, there were speeches all around! Among the achievements highlighted at the event were our growing 200+ Google reviews which have garnered an overall 4.9-star rating and the renewal of our ISO9001:2015 certification, an international standard dedicated to Quality Management Systems.

We wouldn't be here to celebrate our wins without our dream team, our beloved community, and last but not the least, our loyal customers—whose needs are most important to us—whose trust, feedback, and support keep us motivated and serve to guide us in searching for more ways to add value to our products and services. Thank you!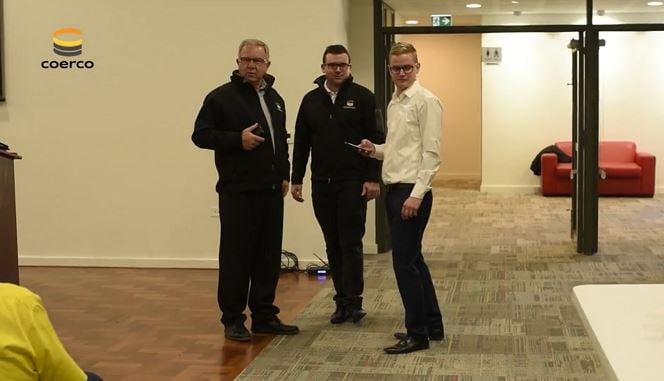 From left to right: Andrew Jackson, founder and CEO, with Justin Jackson and Bradyn Wallis


Ready, in position. Let the game begin!

During the paintballing session itself, various Coerco tanks from different ranges were set up as blockades on Coerco property. Staff donned their gear, received instructions, split into teams, and, before long, it was game on!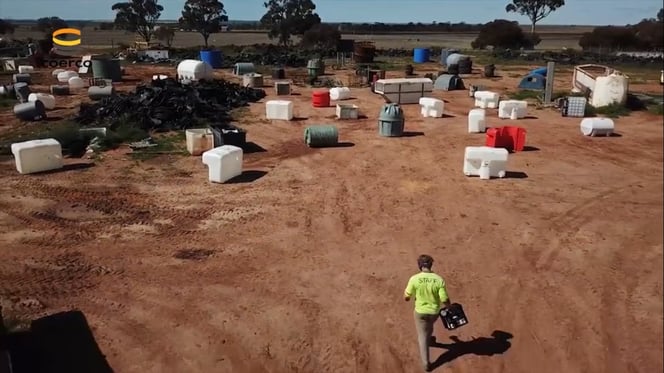 A variety of Coerco tanks served as convenient blockades.


Turns out paintballing was the perfect activity for us to be doing during our Appreciation Day because, like any goal worth undertaking, it requires effort, for which a team will help you get there faster.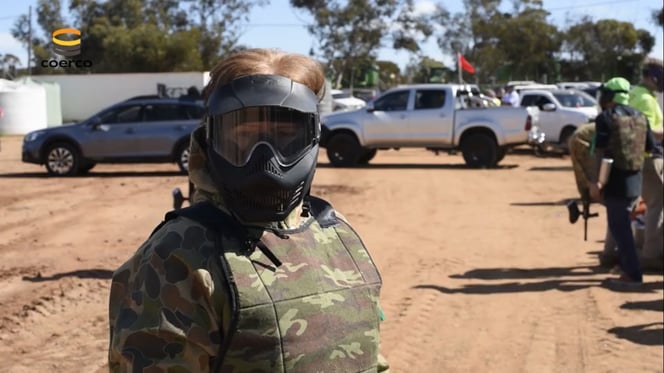 Denise Allan from Logistics looking ready to fight.


Besides being an avenue to appreciate each other's efforts, our paintballing session also served as an opportunity for everyone who might be hidden leaders among us to demonstrate rising to the challenge!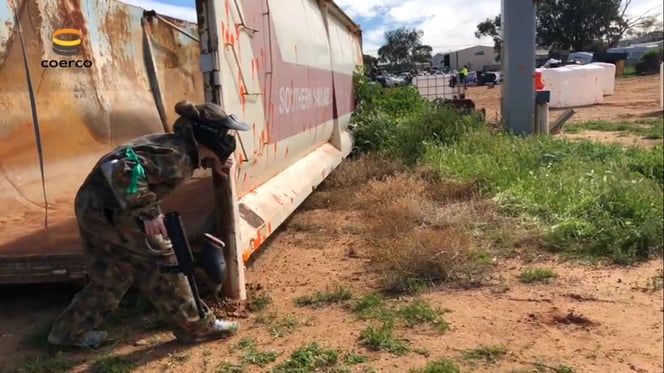 Assessing the terrain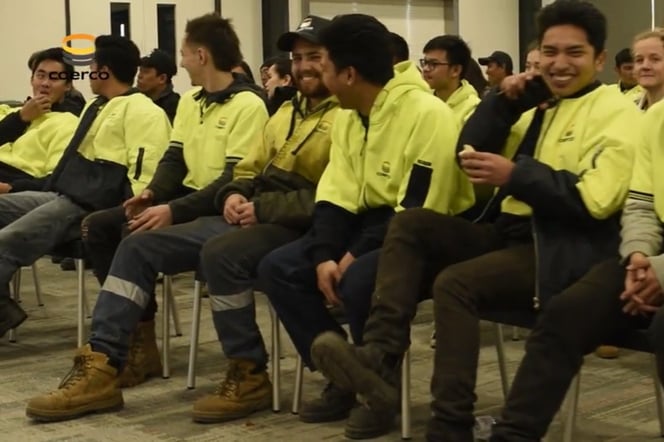 Look at the happy faces in this photo!


We all had fun, as you can see in this video!