For over 25 years, Coerco has been supplying Western Australia with a range of innovative products designed to meet the needs of the agricultural, industrial and domestic market.
Though we first started with building concrete water tanks in the 80's, over time we discovered the benefits of poly that are not found in others. We took a leap of faith and transitioned from building concrete water tanks to creating poly products. And it has proven successful.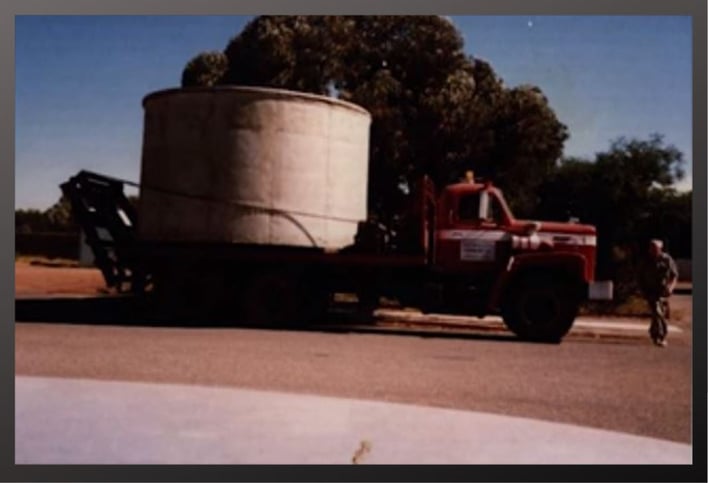 Concrete tank being delivered in the 1980's.
Year after year, the company has grown steadily. A feat that was made possible because of the hard work and dedication of its founding members and the help of our inspiration: Australian farmers.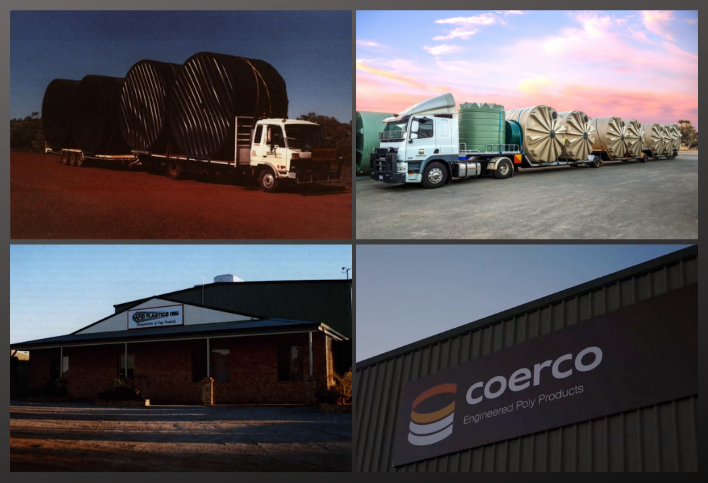 Then (left) and now (right).
Although our customers and our market reach have grown over the years, hard work and dedication remain constant in everything we do. These values are translated into our water tanks and all our other poly products, so that we can provide you with solutions that mirror your drive to succeed in your goals.
---
Like many businesses, dreams and ambitions, Coerco didn't materialise out of nowhere. It has been built through a series of events, parts of which can be traced all the way to World War II.
---
We'd like you to come along with us as we showcase what is possible with poly water
tanks on your farm and tell you our story in our Coerco Story Series. A story of how we started and why we believe in what we make and do for you.

Stay tuned.
---
UPDATE: The following series are now available!

Coerco Through the Years [Part 1]
What Drives Us to Do What We Do [Part 2]
Upgrade Your Water Storage Solution - Interview with the CEO [Part 3]