Broadacre farming demands a lot of hard labour, an undertaking that farmers know would be fruitless if the products being used aren't up to the task. From rainwater storage, liquid fertiliser storage, to transporting diesel, farmers understand the need to be served with the right products that would assist them and deliver them the best results all throughout the year.
Avoiding Liquid Leakage with State-of-the-art Design
With water being highly valuable for stock and crop farming, Leon Sharman, a farmer in Cadoux, Western Australia, is one of the hard-working farmers who knows first-hand that the method of storing and preserving water can't be taken for granted. Leon took the opportunity to ensure his liquid fertiliser and water are treated like the valuable commodities that they are. Leon is the proud owner of four 50,000 litre poly liquid fertiliser storage tanks and one 50,000 litre water storage tank purchased from Coerco.
"Water is getting more expensive and valuable especially stock water. We don't want our tanks leaking when we're not around during summer especially when it's important for stock. So, yeah, it's quite important to use the right products."
Coerco's ultra-reliable poly water tanks are specifically engineered to avoid leaks. The tanks' one-piece construction and the watertight design ensures this. They are highly durable, impact resistant and UV stabilized to survive the harsh elements.
Coerco poly tanks employ a variety of other uses including storing liquid fertiliser or rainwater.
Transporting Diesel, the Easy Way
The process of transporting diesel is something that farmers understand needs to be done with the utmost efficiency and undertaken with reliable products.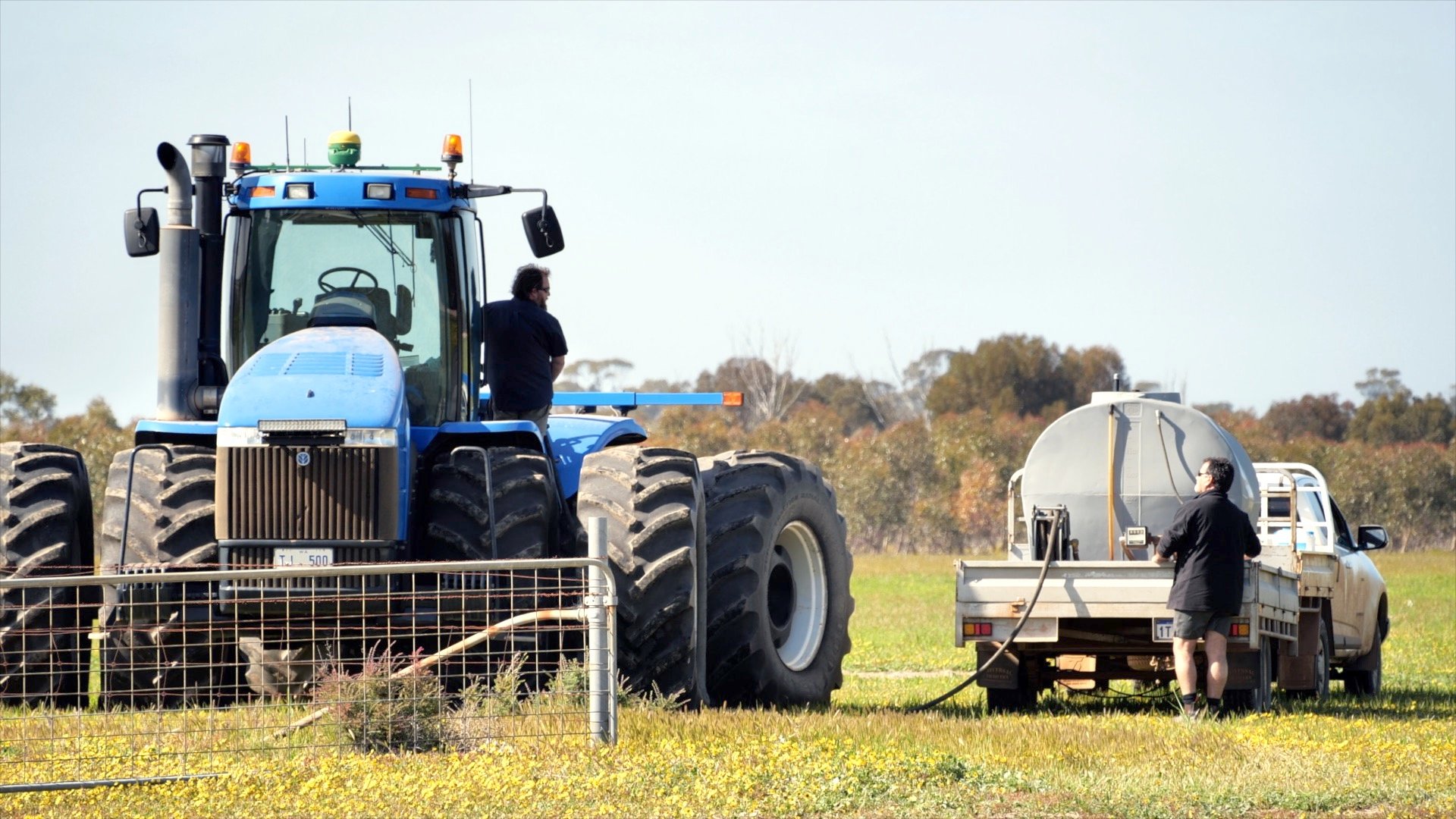 To increase the efficiency of his equipment, Leon has made up his mind to make transporting diesel flexible and easy when he purchased Coerco's 3,000 litre diesel transport tank. It makes for easy loading and unloading off his trailer - thanks to its skid feature, which allows Leon to use his trailer for other uses when demand for filling vehicles is lower. It is also baffled for vehicle stability. Constant outdoor activity contributes to wear and tear, which is why Coerco's diesel transport tanks are manufactured heavy duty and fully UV stabilised. Checking for content is also made easier because of the tanks' site tube.
Of his 3,000 litre diesel transport tank, Leon has this to say: "Just an easy product to use. It's cheaper than steel. It makes life a lot easier filling up machinery."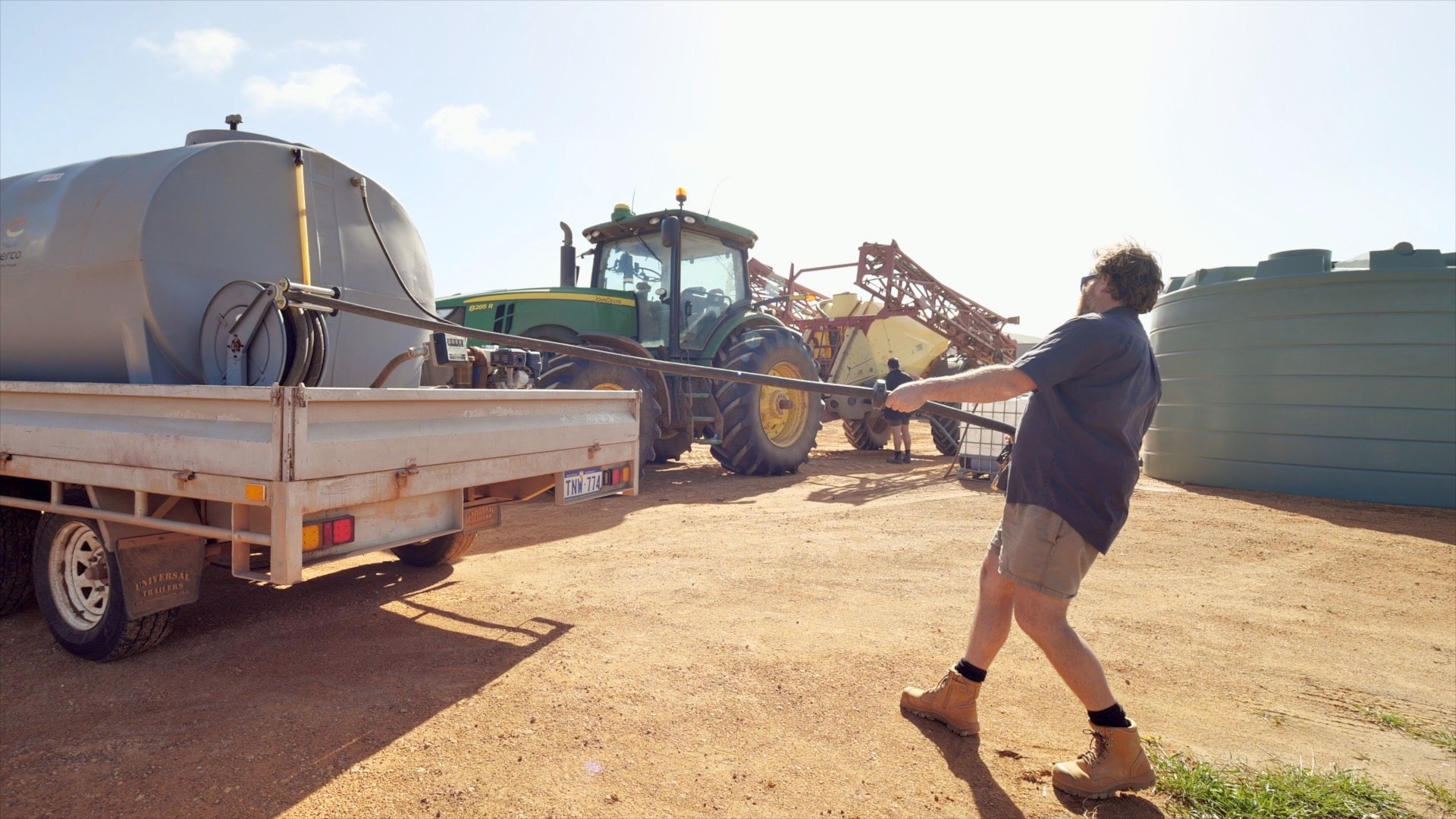 Coerco understands that trust is of utmost importance with hardworking farmers like Leon and has made sure to deliver only high quality products exactly well-suited to Leon's needs.
"I chose them because I built up a relationship with them," says Leon of Sharman Farms.