If you have been considering purchasing a poly water tank but have been dragging your feet because you encountered some discussions of the problems with poly, then this post is for you.

In this article, we will discuss some of the all-too-common problems that have been said about polyethylene tanks and introduce our solutions.



Problem # 1: Discolouration


Poly water tanks are in danger of photo-oxidation, one of the signs of which is discolouration. This phenomenon reduces a tank's longevity. More serious signs of photo-oxidation are cracking, chalking, sheen loss, brittleness, and catastrophic failure. However, if your poly tank loses colour in the absence of the other more serious signs, there is no need to worry.


The solution:

It's important to note that UV light is a major ingredient in photo-oxidation. To ensure tank longevity, Coerco utilises Alkatuff® polyethylene resins. These resins are incorporated with UV stabilisers specifically to protect the tank from UV damage, consequently preventing premature photo-oxidation and contributing favorably to tank longevity.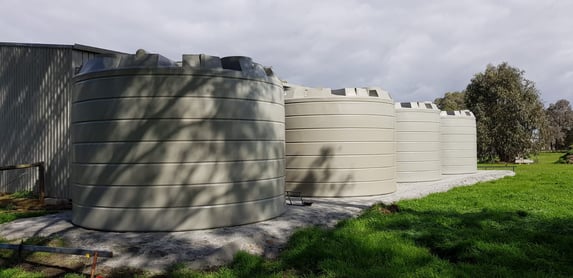 Related topic:
Poly Water Tanks: Do They Break Down in the Sun?


Problem # 2: Extreme Temperatures

Dark coloured water tanks heat up the water they contain faster than lighter coloured tanks. This can be a problem if you use your water supply to water your livestock. Higher water temperatures and sunlight penetrating the walls also make tanks more conducive to algae growth.

Another issue is damage due to the contraction and expansion from extremely hot or cold weather.


The solution:
The solution is light-coloured and opaque water tanks. Coerco has an arsenal of different colored water tanks with adequate wall thickness at our disposal that will eliminate algae problems before they occur.

Moreover, extreme temperatures have little to no effect on good quality poly tanks, which are designed to withstand the contraction and expansion caused by extreme fluctuations in weather.

Being a grassroots company established in rural WA, we have utilised nearly three decades of manufacturing experience to ensure that our water tanks can withstand the environmental factors that we have been a witness to over the years.

Thus, we make sure that we offer only poly tanks that can withstand crackling and UV degradation brought about by environmental stresses particular to Australia.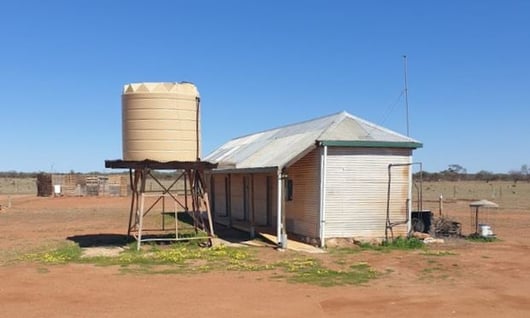 Related topic:
Key Differences You Need to Know About Water Tanks


Problem #3: Difficult to Transport

The one-piece quality of water tanks is said to make delivery/transport difficult.
The solution:

Coerco has been transporting poly water tanks up to 50,000-litre capacity for decades. We have our own fleet of delivery vehicles with trustworthy truck drivers. Our Facebook and Google reviews are riddled with great feedback concerning them!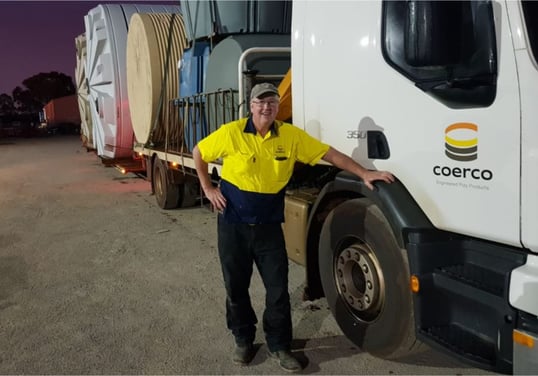 With Coerco truck drivers, your orders are in good hands.

Find out more about them:
A Day In The Life Of Coerco Truck Drivers

See here for more on our delivery details:
Delivery, Freight, Trading Information



Problem #4 Difficult to Repair

Poly may be considered too slippery to glue with success. Indeed, not all glue/adhesive/caulks are compatible with polyethylene.

The good news is that LLDPE (Low Linear Density Polyethylene) is known for its high impact absorption and puncture resistance, so quality poly water tanks made of LLDPE, like Coerco tanks, don't just get damaged easily.

However, we can't discount the possibility that issues may arise on your farm that would merit repair work.
The solution:
One of the ways the damage is remedied is through welding. The right equipment is necessary for a lasting repair or you may ask the help of a professional or plastic fabricator. Superficial scratches don't affect a quality poly water tank's structural integrity and can be remedied easily with a suitable sealant.


For more information on fixing poly water tanks, see this news post:
Damaged Poly Water Tank FAQ's – Video


Our assurance:

At Coerco, we take pains to ensure our products and services are to your satisfaction. We guarantee manufacturer support of all our products for the period stated.

| | |
| --- | --- |
| Product | Warranty |
| | 20 years |
| | 20 years |
| | 10 years |


All our products are warranted against defects caused by poor workmanship. In case of inferior quality, Coerco will repair or replace the product immediately, within reasonable terms and conditions, provided that you have not used the product contrary to our recommendations.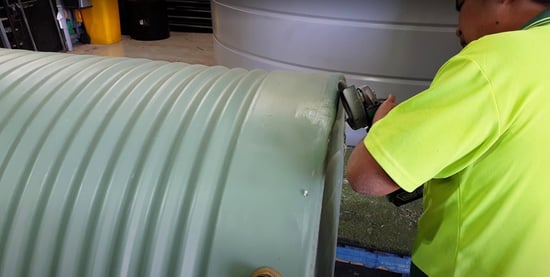 See here for more information about our promise:
Manufacturer Warranty Details


At Coerco, we want to make sure you have one less thing to worry about. This is why we find it important to be upfront about the problems associated with poly and assure you of the solutions we're making for your peace of mind.